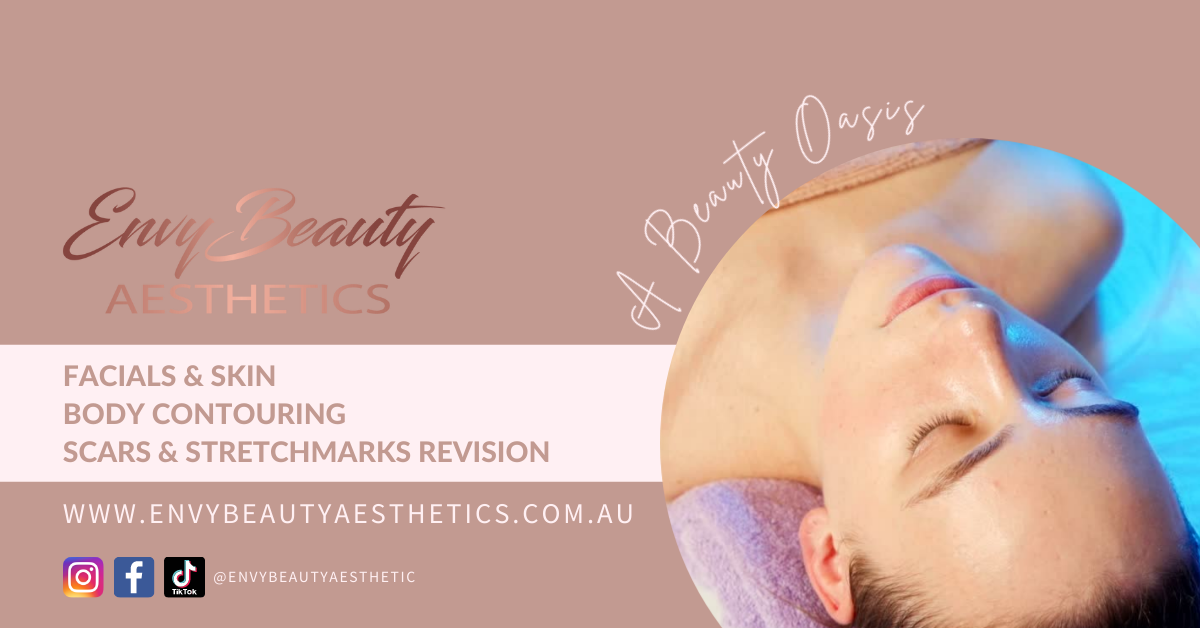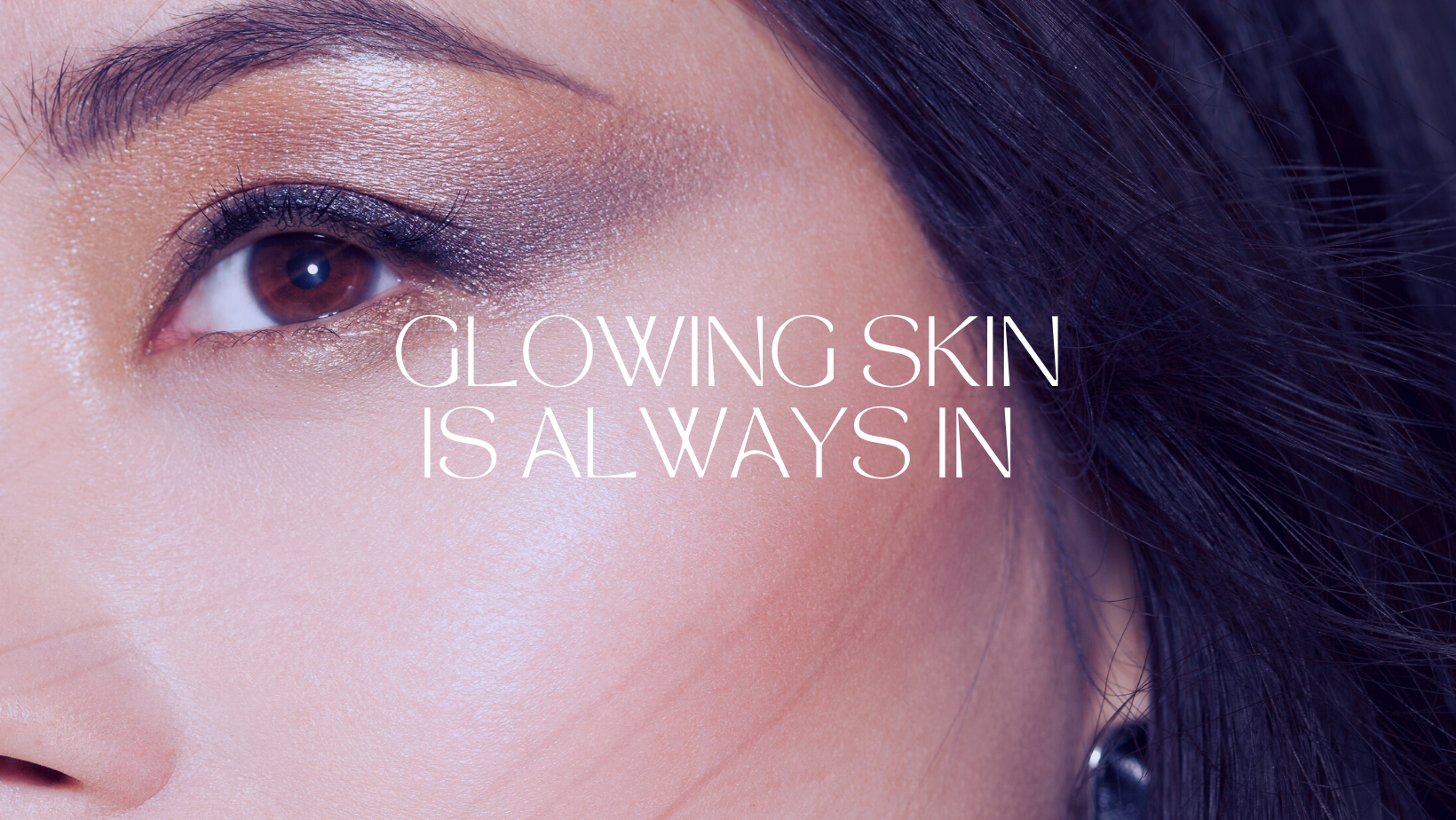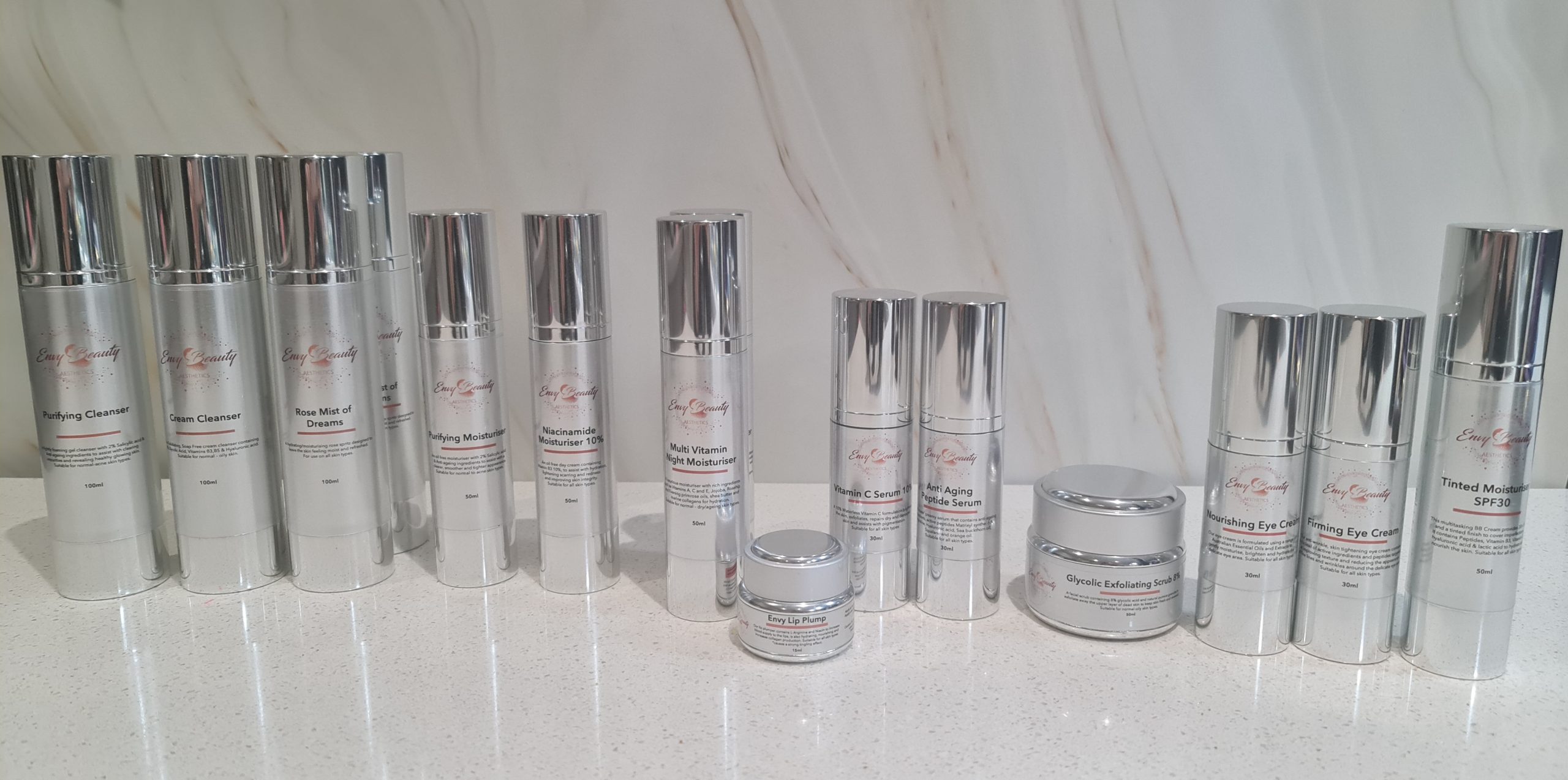 Envy Beauty
Aesthetics
Latest Products
About us
How Did We Get Here
Specialising in Skin & Dermal Treatments, our aim is to help clients achieve optimal results utilising effective treatments at affordable prices. We strive to ensure all clients leave after a treatment feeling relaxed and pampered with exceptional service delivered everytime. At Envy Beauty Aesthetics, we are results driven and will always stand by our values maintaining best and safe practices.
Get in touch
WHY CHOOSE US?
ENVY BEAUTY AESTHETICS
Your satisfaction is our highest priority. If you are not completely satisfied with the service, please let us know during your treatment or within 24 hours after your service has been performed. We are committed to making any needed corrections. *conditions apply.
Envy Beauty
testimonials
Jenny is a happy and bubble person! She was so helpful with explaining all the products she used on me and advising me what is good for my skin. I did the bbglow and the results from just 1 session was EXCELLENT i love it and im so amazed how it turned out only hours 12hours later!! I can't wait for the treatment to finish to see the end results. Prices are reasonable too! She does after hours which is good for me as i work 9am-5pm monday to Saturday!! Will be recommending her to my family and friends!! Keep up the good work jenny!!
Envy Beauty
testimonials
I had my teeth whitened for the first time ever and was so anxious after hearing so many stories of it going wrong and not working. But after my experience at Envy, I've been treated so well and had the best results after my first treatment. I highly recommend to anyone looking for quality work and a safe and friendly environment
Envy Beauty
testimonials
My skin feels amazing after my first session with her! You can clearly see how passionate she is in what she does as she guided me step by step of the process. Would highly recommend her!