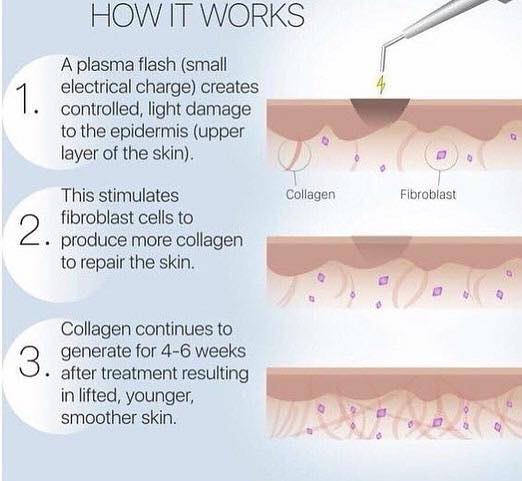 What is plasma fibroblast therapy?
Plasma fibroblast therapy targets fibroblasts. These are collagen – and protein-producing cells in the dermis, the layer of skin just below your outermost skin layer.
Fibroblasts play an important role in helping skin wounds heal as well as maintaining skin firmness and tightness.
Plasma fibroblast therapy uses a pen-like device that discharges a high-frequency electric current to small areas of the skin.
The plasma tip doesn't directly touch the skin, but instead releases a targeted current just above the skin. The hot current creates small holes, or micro-injuries, in the skin's layer.
What are the benefits of plasma fibroblast therapy?
Plasma fibroblast therapy is a nonsurgical treatment that may be used to treat the following conditions:
acne scars
photo aging, including age spots
seborrheic keratosis
wrinkled skin, including the eyelids, neck, jawline, and above the lips
Does it work?
When plasma fibroblast therapy is performed in a safe, controlled environment, it can:
improve skin texture
offer mild-to-moderate skin tightening effects
result in some degree of skin facial contour change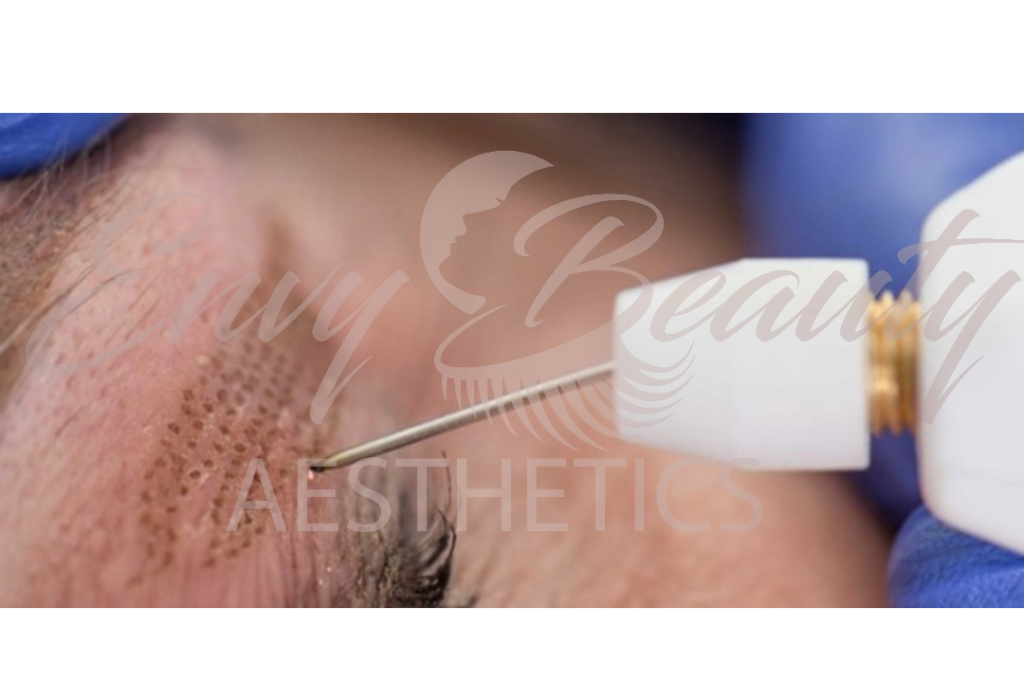 Who's a good candidate for this procedure?
The best candidates for this procedure are people with mild-to-moderate skin wrinkling concerns.
You shouldn't receive plasma fibroblast therapy if you:
are breastfeeding
are pregnant
have an allergy to topical anesthetic preparations
have an infection at the treatment site
are using isotretinoin for wrinkles or acne
if you have a history of keloids or hypertrophic scarring