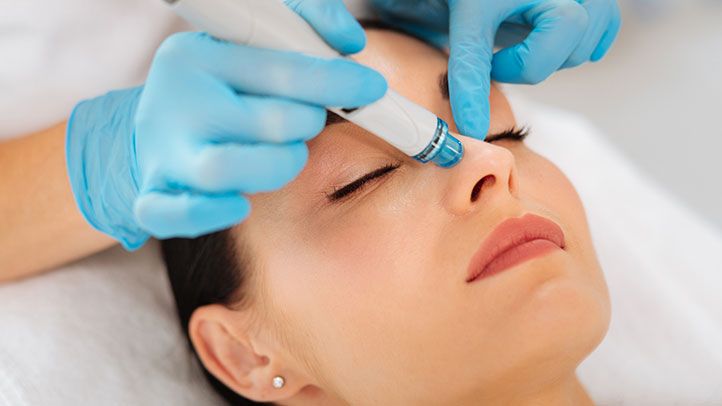 Our HydroGlow facial is a three-in-one treatment that cleanses, extracts, and hydrates your skin in just 30 minutes. You'll get similar results as you would from an extraction, peel, and facial—without the irritation or redness. It clears dead skin cells, loosens pores, and preps them for extraction using a mix of glycolic acid, salicylic acid, and botanical extracts. Then, it uses a unique vacuum-powered extraction method to remove "gunk" from the skin in a virtually painless procedure.
It's all made possible thanks to a double-helix vortex treatment wand. One chamber of the wand draws dead skin cells and dirt from the skin while the other pumps the skin full of soothing nutrients. Basically, your skin is freshly cleared for deeper penetration. It's essentially a peel, microdermabrasion, and hydrating mask all in one.
A More extensive HydroGlow Facial treatments can also include features such as:
LED light therapy
Oxygen
And more targeted add-ons and booster Serums
Overall, a HydroGlow Facial can be used to address a variety of skin concerns such as:
Fine lines and wrinkles
Elasticity and firmness
Even tone and vibrancy
Skin texture
Brown spots
Oily and congested skin
Enlarged pores.
HydroGlow Facial Works on Sensitive Skin
This treatment avoids causing excessive redness (dilating blood vessels in the skin) by not using pore-softening steam. This means that the treatment even works for individuals with sensitive skin. And since vacuum-powered extraction is used instead of manual squeezing or lancing of the skin, individuals with sensitive skin can enjoy a deep clean without inflammation.
In addition, a HydroGlow Facials can be dialed-in and customized for an array of skin concerns depending on the client's needs. Whether you're a teenager with acne or an older patient with sun damage and hyperpigmentation, it can work for you. The only individuals who should avoid a Hydroglow facial are those with active rashes, sunburns, or rosacea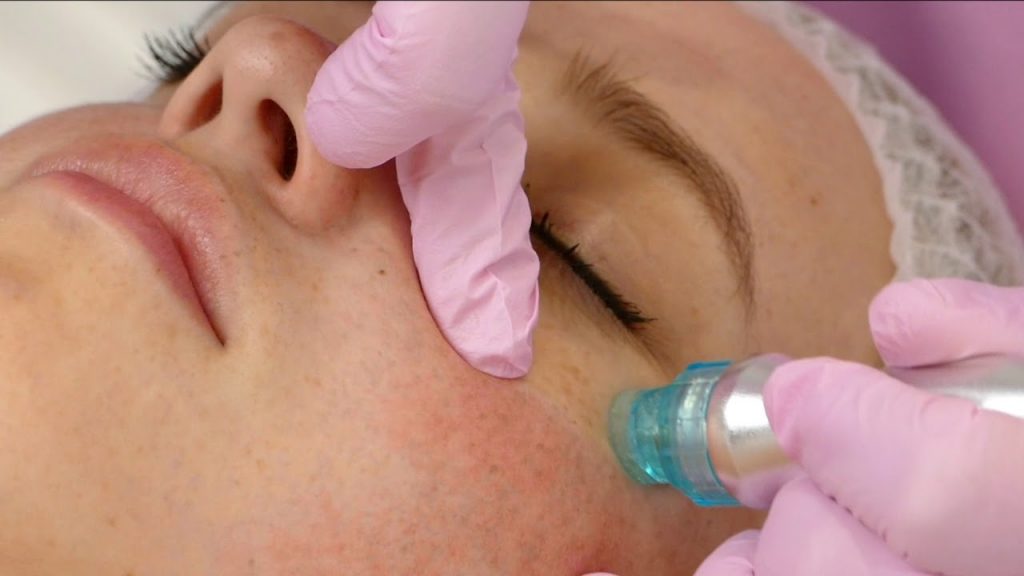 What is the HydroGlow-Fusion Delivery System?
The Hydroglow tool simultaneously extracts impurities and delivers deep hydration. The spiral design of the tips and vacuum technology work together to create a gentle suction-like experience that just feels like a gentle massage.
What are the benefits?
Whatever your skincare goals or needs, Hydroglow Facial can help! Whether you're looking to reduce the appearance of fine lines, wrinkles, or brown spots, or simply looking to improve your skin's texture, firmness, and vibrancy, this treatment does it all.
Are there any side effects?
One reason many clients choose Hydroglow Facials over peels or extractions is because the treatment only takes 30 minutes, and there's no downtime or side effects. The treatment is gentle, and you'll instantly get skin that's more hydrated—with no redness, irritation, or pain.