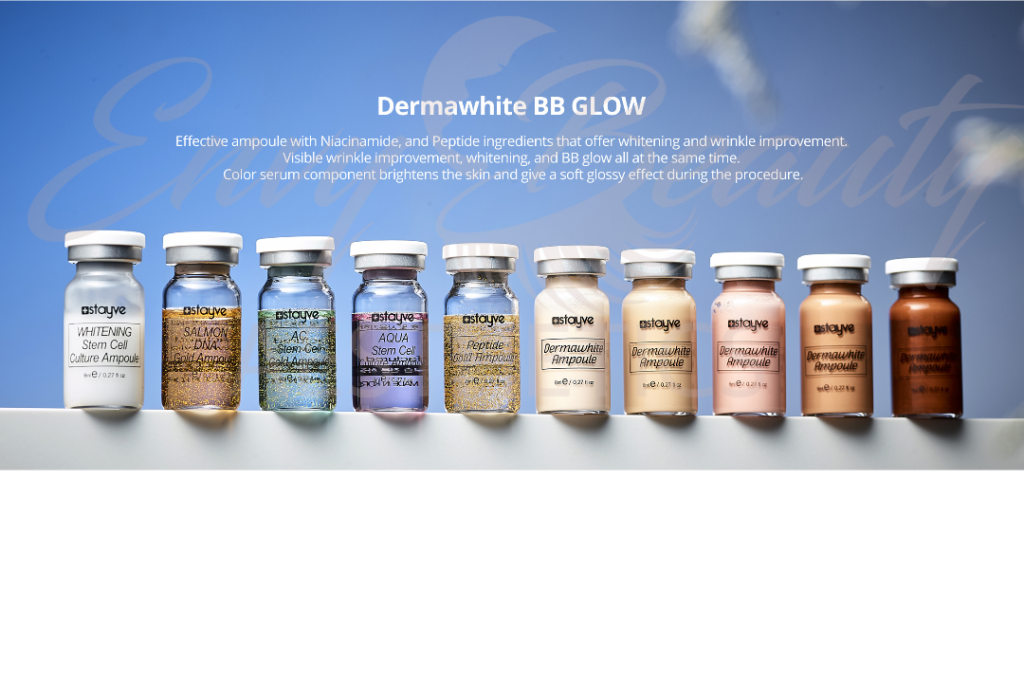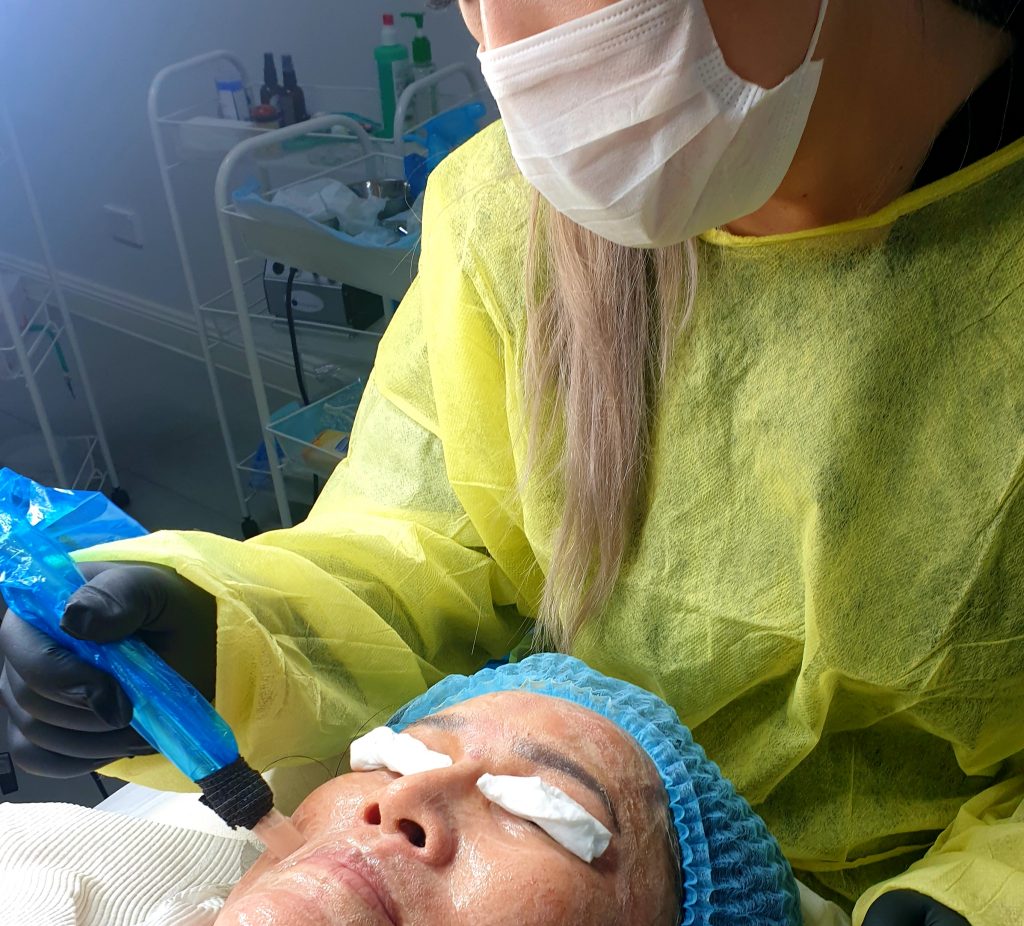 Envy Beauty Aesthetics Pty Ltd are proudly using Stayve a leading Professional Cosmeceutical Brand made in Korea for all BB Glow and mesotherapy treatments.
These were sourced direct from the manufacturer or trusted distributors and each treatment will include disposable one-use only cartridges.
We are fully qualified and had face to face training for this treatment, it's not something that should be performed with online training. Our Beauty Therapist also holds a recognised Maintain Infection Control standards qualification.
About BB Glow
BB Glow is a semi-permanent makeup procedure which achieves a glowing, refined skin with reduced appearance of pores for up to 4 months.
Ideal results are seen after 2-3 treatment sessions spaced at least two weeks apart.
BB Glow treatment is a safe and intensive skin treatment that can assist in the reduction of the appearance of freckles and help lighten the skin. It also evens out skin discolourations caused by acne and age spots.
Firstly a booster ampoule is selected to target your skin concerns is miconeedled in to your skin, a glow ampoule is selected based on your skin tone is then applied to the skin using a nano cartridge.
To maximize results, 3-4 sessions are recommended once every 2-4 weeks. After the series recommended is completed, results can last up to 4 months and with proper maintenance even longer. There is little to no downtime after treatment is completed. However, clients should avoid hot baths, saunas, and any strenuous exercise. Sun exposure should be avoided for the first couple of days, using any harsh soap or scrub, and makeup within 24 hours. It is also required to wear SPF daily.
Benefits
• Provides an instant an ongoing lightening effect.
• Neutralises free radicals.
• Reduces melanin content in the skin before and after UV exposure.
• Restores even skin tone and radiant complexion.
• Promotes collagen production and aids in reducing wrinkles.
• Does not clog pores unlike makeup foundation or BB creams.
Who are good candidates for the BB Glow facial treatment?
Good candidates include dull and uneven skin texture, freckles, hyperpigmentation, acne scars, age spots, sun spots, early aging and lax skin, and much more! If you are looking to help unblock and minimize pores, hydrate the skin, have instant results, reduce and improve scarring, and reduce inflammation the BB Glow facial is the treatment for you.
Contraindications
Pregnant and/or nursing, skin cancer, skin disease, active infections or open wounds, Accutane, allergies to any ingredients being used, injectable fillers within 2 weeks of receiving the treatment, and clients on blood thinners. Before treatment, you will be asked to discontinue any use of Retin A, Retinol, and Vitamin A for 3-5 days as these products can irritate the deeper layers of your skin.