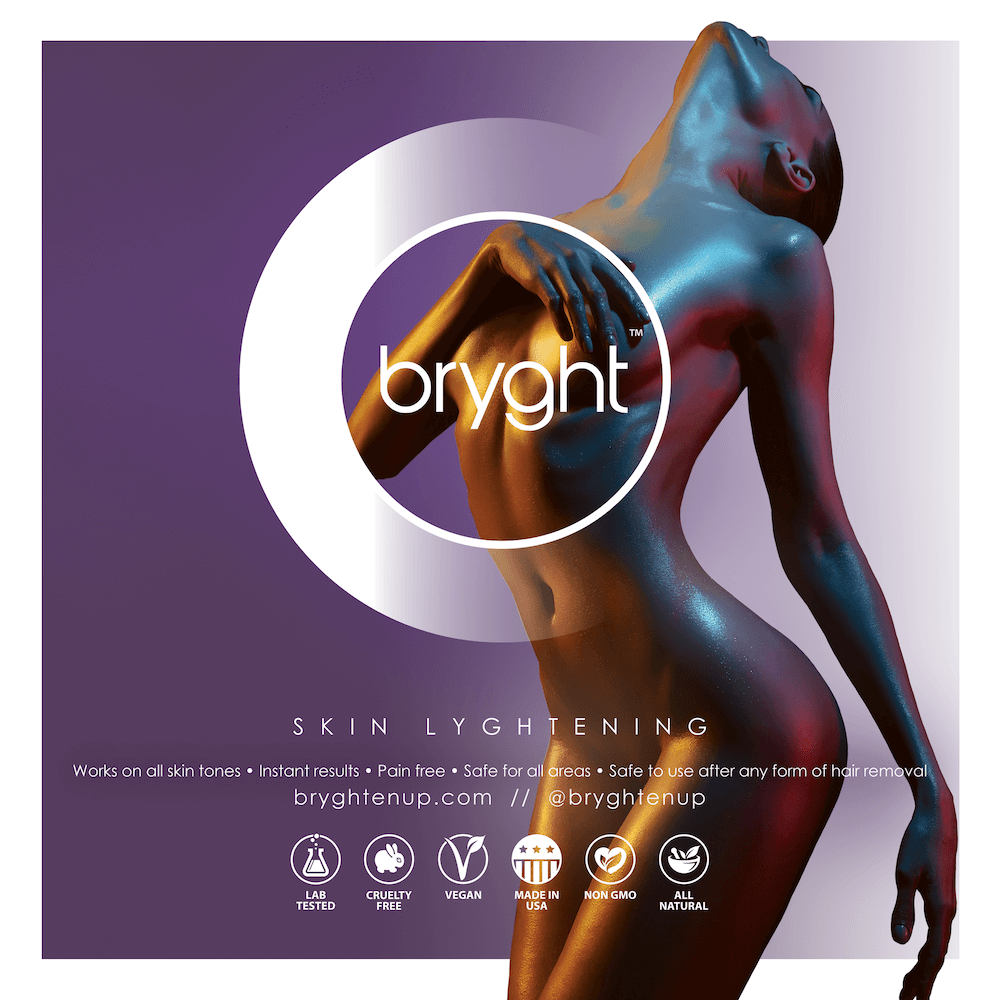 BRYGHT: THE ALL NATURAL SKIN LIGHTENING SYSTEM THAT WON'T MAKE YOU PEEL LIKE A SNAKE FOR 7 DAYS
An Australian first, Envy Beauty Aesthetics Pty Ltd introduces the all-new Bryght Skin Lyghtening depigment system.
Hyperpigmentation is a common skin condition with so many variables that can make it difficult to treat & keep at bey; while the Australian climate is a primary cause, pigmentation and discolouration can be caused by many other factors than the sun such as hormones, genetics  and trauma to the skin can all contribute to shifts in skin discolouration across the face, underarms, knees, elbows, and intimate areas such as the nipples, anal region, and labia.
Whether you need to lighten freckles, hyper-pigmentation or age spots, bryght is the answer to the problem you didn't know you could solve.
All bryght products are effective on any dark spots; such as acne scars, pigmentation, melasma, sunspots, & more! ideal for scars, any dark spots, pregnancy marks, sun damage, and smokers melanosis.
Why it was developed:
Female founder Luba wanted to create a product system to address hyperpigmentation suitable for the Face, Body & intimate areas.  A product that was so cutting edge that people would talk and whisper about. At the same time having it still be a safe place where they could ask questions about skin discoloration and not made to feel weird or embarrassed.
Why we love it:
Developed by Professionals for Professionals
Bryght is all natural, cruelty-free vegan ingredients that contain no: silicones, parabens, hydroquinone, mercury, fragrance, kojic acid, colorants.
it is suitable for not just the face but all outside areas of the body including intimate areas such as labia, bikini, anal region.
Works on all skin tones including Fitz IV and above as Bryght does not create heat within the skin eliminating the risk of Post inflammatory Hyperpigmentation
registered with Health Canada & FDA
ideal for use post hair removal
synergistic antioxidant combination
What's involved in the treatment?
Professional treatment includes the 4-step professional system in our studio, with the addition of the Medilux LED Light therapy, it provides results varying from 1-3 shades Lyghter after just 1 treatment. For optimal results, maintain with the 2-step homecare.
Follow up at home with the BryghtenUp DUO kit. Use Bryght Prep Cleanser followed by Bryght Treat Gel two times a day.