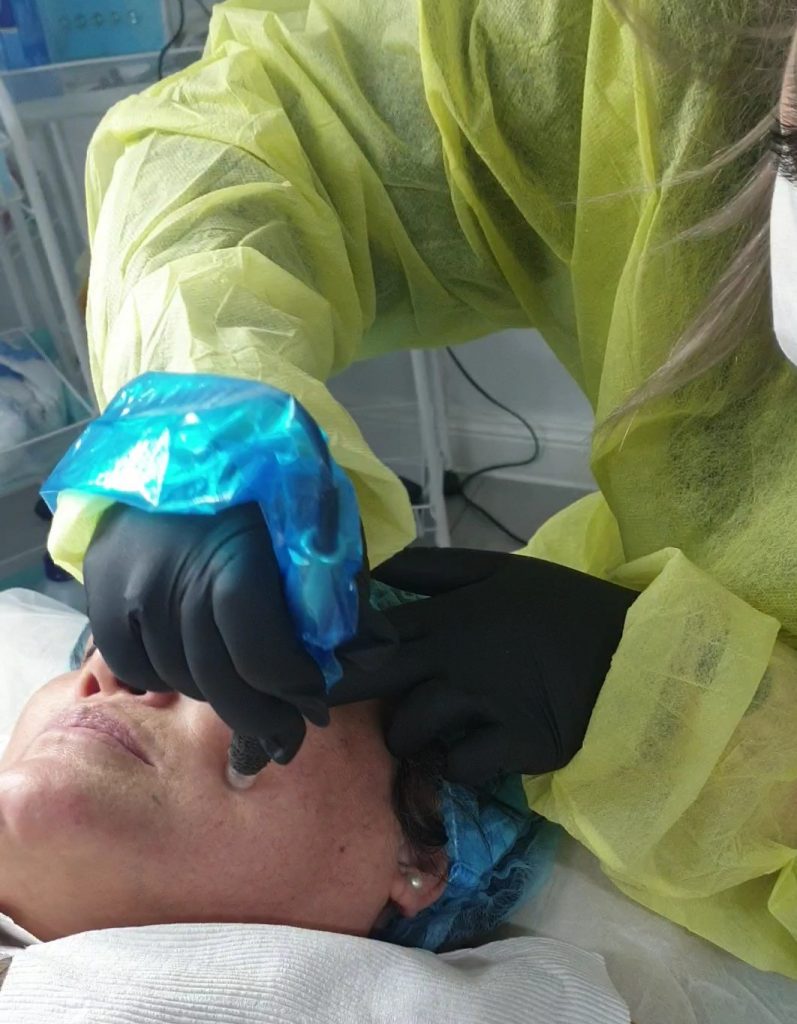 Micro-needling is a procedure that uses a significant number of tiny needles to puncture the very first layer of skin on your face or any part of the body.
This process works to rejuvenate your skin by boosting collagen production, which in turn reduces the appearance of wrinkles, fine lines, and elevates the overall texture of your skin, Giving an all-over revitalised look to the skin.
Micro skin needling devices have been designed for and to provide scientifically proven results. The needles penetrate the skin into the dermis layer. The procedure is specifically designed to target and penetrate only fractions of the skin per treatment, thereby encouraging faster downtime, less discomfort and an almost immediate outcome.
This is a non-invasive, results-orientated technology where a serum or Stayve Booster Ampoule is micro-needled into the skin. All new treatments will include disposable one-use only needle cartridges.
We are fully qualified and had face to face training for this treatment, it's not something that should be performed with online training. Our Beauty Therapist also holds a recognised Maintain Infection Control standards qualification.
Benefits of Micro-needling
Collagen Stimulation (CIT)
Improved product absorption during treatment
Reducing the appearance of Pore size, Scar tissue, pigmentation, Stretch marks, Cellulite and Sun damage
It is safe for all skin types and skin tones
It has a very low recovery time
It is a chemical-free process
It increases the absorption capacity of the skin
It can be used on any body part
It solves all facial problems within 3 to 6 months
It does not have any side effects
It harnesses the natural healing ability of the body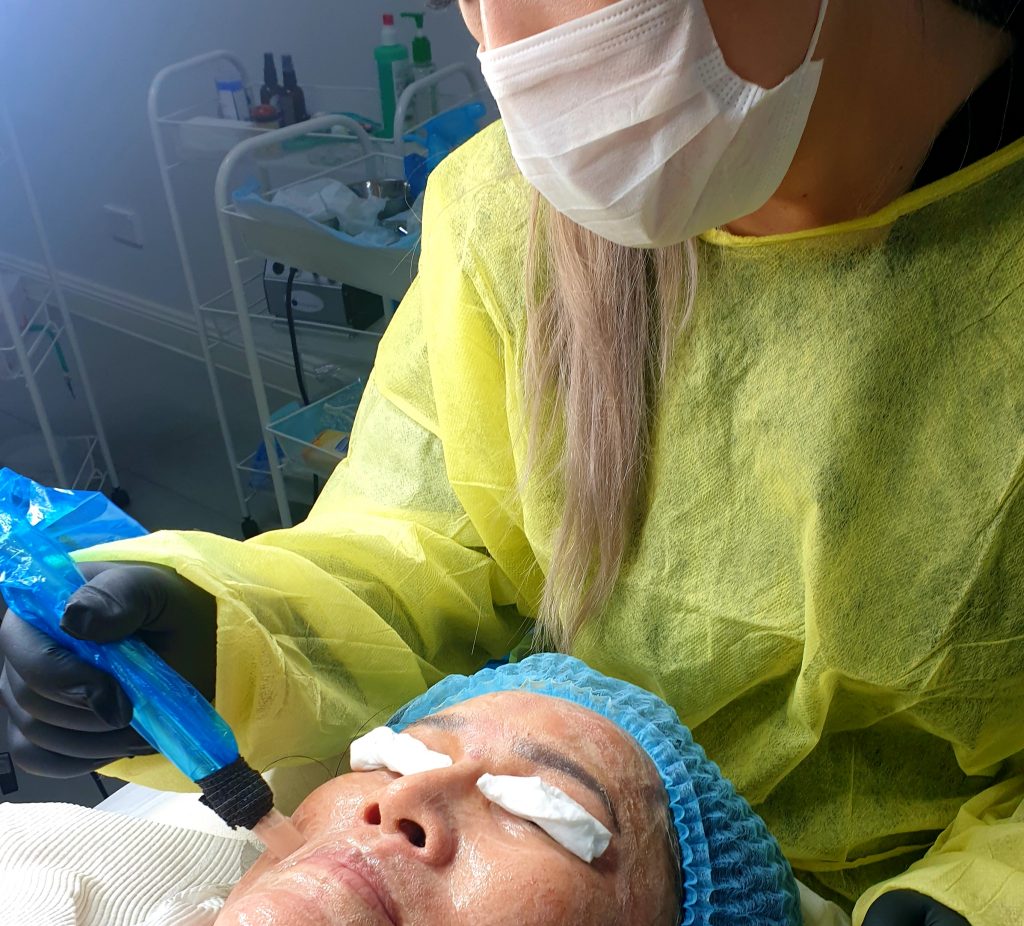 Traditional rollers or the circular motion using the microneedling devices on your skin may lead to permanent damage. The technique Envy Beauty Aesthetics utilises will ensure there is no permanent scarring and damage left to your skin and will be performed within best practice guidelines.
Targeted areas for microneedling – Microneedling is most often used on your face but is also an effective treatment on any body area to target:
Acne scars
Age spots (also called "sun spots")
Fine lines and wrinkles
Large pores
Other types of scars
Reduced skin elasticity
Uneven skin tone
Treatment Recommendations:
Skin rejuvenation 3 treatments every 6 weeks
Acne scaring 4 to 6 treatments every 6 weeks
Stretch marks 6+ treatments every 6 weeks
After Treatment you may see:
Mild to moderate redness
Swelling & inflammation
Petechia
Bruising
Aftercare general:
Avoid excessive heat in the skin (exercise, hot bath, shower, sauna etc. for 24- 48 hrs.)
Do not expose treated area to the sun
Use SPF 30+ when in the sun as well as protective clothing
The treated area may be red and feel slightly sunburned for 24 – 48hrs post treatment
1% hydrocortisone ointment or cream can be applied to the skin if the area continues to be red and sensitive
Products containing copper peptides, Vitamin C, A, B and E, collagen, hyaluronic acid, zinc will help to heal the skin and enhance results