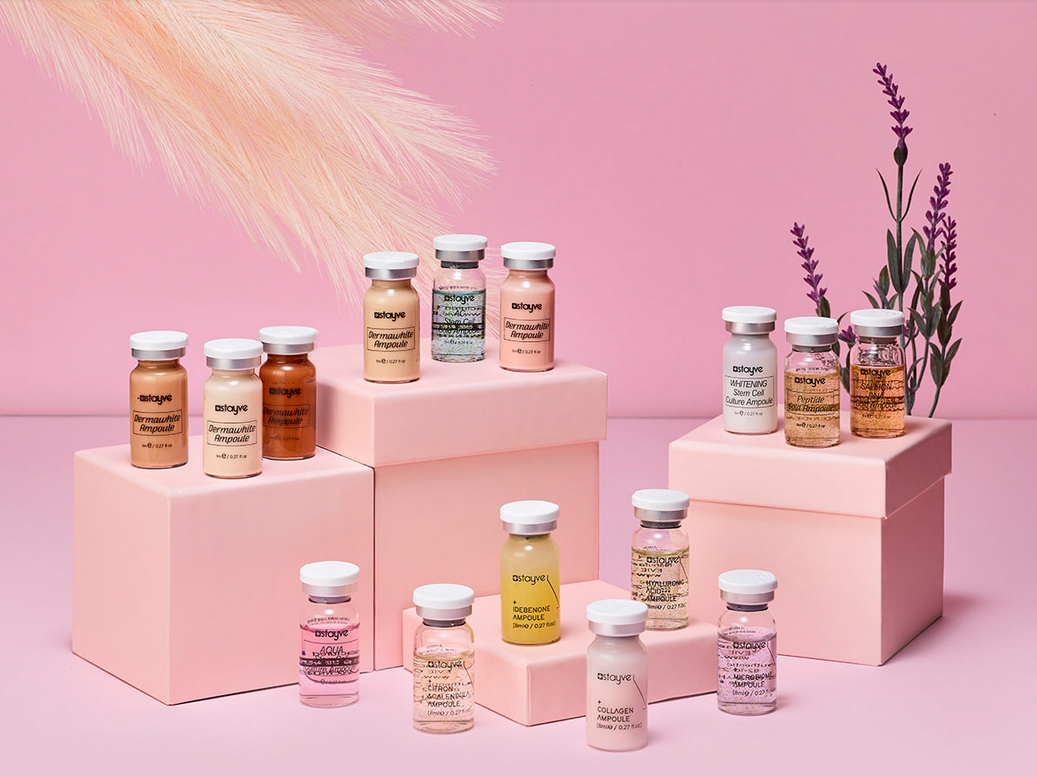 The latest innovation of product delivery into the skin, our Electroporation Nano-Infusion Skin Rejuvenating Facial, think skin needling without the needles!
You'll see an instant boost in hydration because it helps active ingredients absorb 97% better than topical application alone. It also has a brightening effect for that coveted lit-from-within glow! The best part is that it's non-invasive and there is absolutely no downtime!
What is a Nano-Infusion Facial?
A non-invasive alternative to Micro-needling, Nano Infusion Facials share a lot of similarities, but no needles are involved. Instead, tiny round-tipped pyramids press down and vibrate against the skin, creating micro-channels rather than micro incisions. Nano Facial treatments are intended to improve the appearance of the skin in a few ways:
They can activate a "create more collagen" response in the body.
The micro-massage of the vibrating pyramids can physically smooth out and soften the skin.
A high-quality, highly concentrated serum is infused into the skin, so you're getting the benefits of the device plus the benefits of specific active ingredients.
So what exactly is Nano-Infusion and how does it work?
Our single use sterile tips are used with a Collagen Induction Therapy pen to create thousands of micro pathways in the top layer of skin. This creates space between the brick and mortar like layer of dead epidermal cells so that ingredients can pass through and penetrate deeply to the lower layers of skin. Better absorption means better results for plumped, nourished, radiant skin.
Who is it for?
The Nano-Infusion Facial treatment is ideal for all skin types.  Overall, as the tool and the infusion work together, benefits of a Nano Facial Treatment include:
Greater cellular turnover
Increased collagen
Softening of scar tissue
Help with acne
Plumpness, tightness, and firmness
Thickening of the dermis (the middle layer of the skin)Noticeably softer skin
Nano-Infusion Eye & Lip Plumping Treatment
Experience instant hydration and immediate smoothing around eye area with this non-invasive treatment with no required downtime. Ask about adding an eye-smoothing and lip plumping treatment to your next service.
Stimulate lash & brow hair regrowth
Lift hooded eyelids
Smooth creepy eyelids
Reduce dark circles and puffiness
Smooth crows feet
Plumps Lips with Hyaluronic Acid
Smooth Lip Lines
No needles, no downtime
Stayve Booster Serum Ampoules have all been formulated with purpose, tested and trialled. There are a variety of different serums at our disposal to target a variety of different concerns.
The advantage of ampule complexes is due to the high concentration, in comparison with creams, it is 20-30 times higher.
Serum complexes can be used as a targeted serum with Mesotherapy, skin needling and in conjunction with a BB Glow Treatment.